About Taking Stock of the Gun Shop Project
Gun Shop Projects (GSPs) build local partnership infrastructure between public, mental and community health agencies, and firearm businesses. The approach uses trusted messengers in the firearm community to educate firearm business owners, managers, and employees on the increased risk of death by suicide among firearm owners due to their access to firearms when in crisis.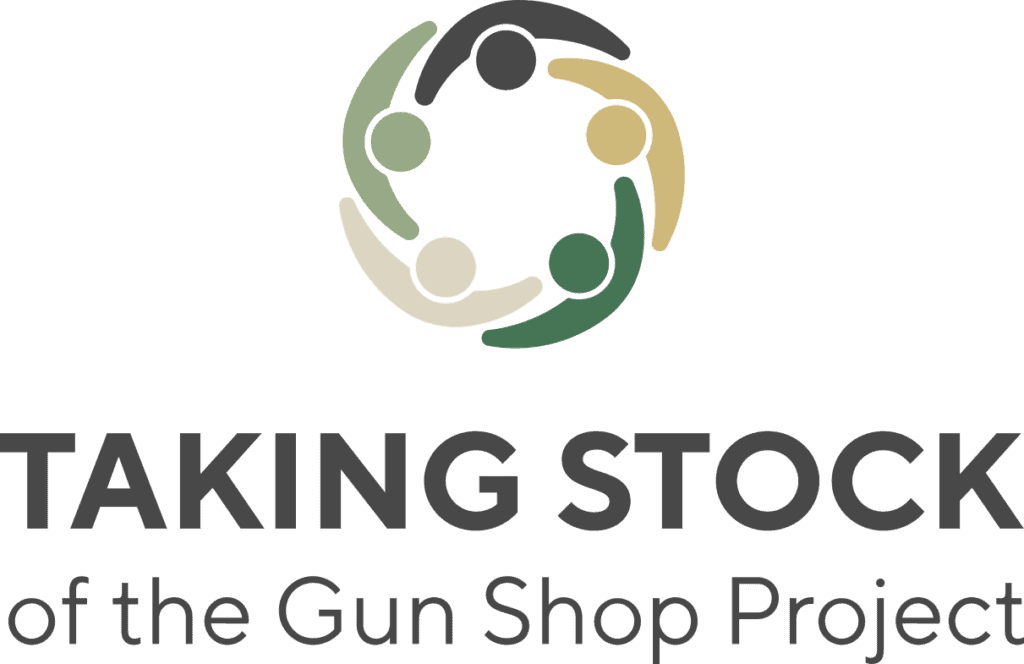 What Gun Shop Projects Do
Through relationship building, education, and the provision of resources and materials, GSPs support businesses in understanding, adopting, and disseminating suicide prevention and safe storage promotion messaging, recognizing customers at-risk for suicide, and facilitating voluntary, temporary safe storage for at-risk members of their community.
GSPs were first started in 2009 in New Hampshire and have since expanded across the United States. More information about New Hampshire's efforts and GSP's national expansion can be found here. The Colorado Department of Public Health and the Environment (CDPHE) has been supporting GSP in local Colorado communities since 2015. More information about state-wide efforts can be found here.
Our Work
The Center for the Study and Prevention of Violence (CSPV) is conducting a process and outcome evaluation of Gun Shop Project (GSP) efforts in Colorado and across the U.S. While GSPs are being implemented in 21 states throughout the country, studies evaluating GSP implementation and impact are limited. Through our evaluation efforts, CSPV will build upon these previous studies to better understand how GSPs facilitate change within Colorado and the impact GSPs have on suicide outcomes more broadly across communities that support such efforts.